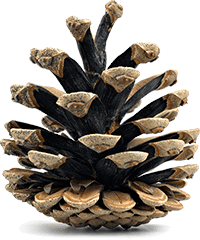 We have chosen from the wide variety of attractions of our region the following possibilities:
The landscape around Žďár nad Sázavou offers not only spledid nature but also many historical sights and the culture possibilities.
The biggest attraction is the Pilgrimage Church of St. John of Nepomuk at Zelená hora – the unique Baroque Gothic building, the National Cultural Monument registered in UNESCO´s World Heritage List. Another attractions of the Natural Reserve Žďárské vrchy are the highest peak of the area Devět skal, Žákova hora and Čtyři palice close to the pictoresque village Křižánky.
The area of the Natural Reserve Žďárské vrchy is traversed by hundreds of kilometres od the cycling and tourist tracks. The Natural Reserve Žďárské vrchy offers the ideal conditions for summer and winter activities, there are many possibilities for outdoor swimming and fishing in the natural ponds, e.g. ponds Medlov, Sykovec, Milovy, Velké Dářko and Pilák pond.